The first China (Inner Mongolia) Hydrogen Energy Forum and Hydrogen Technology Application Exhibition was held in Hohhot on May 16th. Inner Mongolia Autonomous Region Vice Chairman Yang Jin , Inner Mongolia Political Consultative Conference Vice Chairman and Federation of Industry and Commerce Chairman An Runsheng, as well as leaders from the Autonomous Region's Energy Bureau, attended the conference and delivered speeches. Representatives from the governments of Hohhot, Baotou, Ordos, and other cities and local governments, as well as participants from research institutes and various industries including power, chemicals, and hydrogen energy, totaling over 500 people, attended the conference.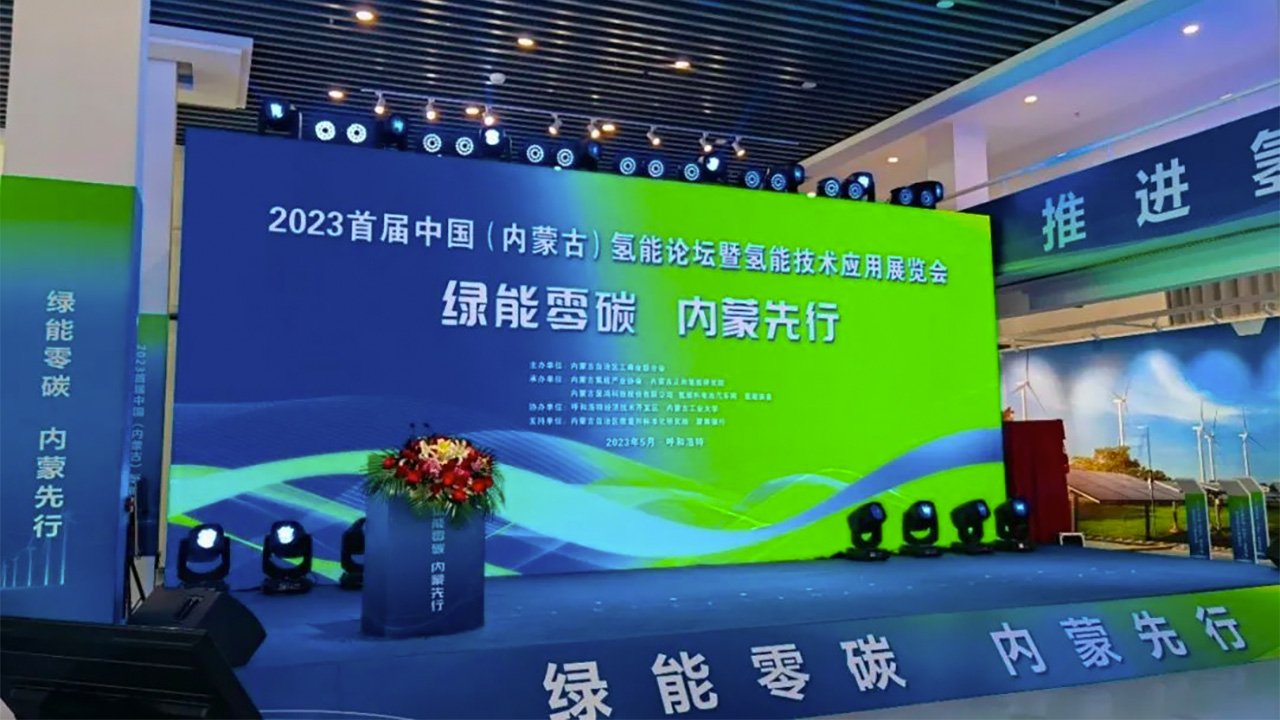 @NRDC
During the Forum, Wang Xuhua, the Director of the Green Development Research Institute at Beijing Jipeng Information Consulting Co., Ltd. ("Jipeng Consulting"), presented the research findings of the research in partnership with NRDC on "Low-carbon Development of Inner Mongolia's Power Sector under the Carbon Peaking and Carbon Neutrality Goals".
The power sector is one of the largest carbon-emitting sectors in Inner Mongolia. In 2022, NRDC collaborated with Jipeng Consulting to conduct research on low-carbon development in Inner Mongolia's power sector. Based on the 14th Five-Year Plan for the power industry in the autonomous region and the expected electricity demand from both within the autonomous region and for external transmission, the study finds that carbon emissions in Inner Mongolia's power sector are expected to peak around 2025. The projected peak carbon emissions are approximately 430 million tons, an increase of 30 million tons compared to 2020. By 2030, the total carbon emissions in the industry are expected to decrease to 390 million tons, with the carbon intensity per unit of electricity generation reaching 400 grams/kilowatt-hour, a reduction of 285 grams/kilowatt-hour compared to 2020.
The research proposed several measures to accelerate the low-carbon transition of Inner Mongolia's power sector:
Control the coal consumption of newly-added coal power plants and implement energy-saving measures for existing coal power plants to reduce carbon emissions in the power sector. Encourage coal power plants to actively participate in peak load regulation to further reduce carbon emissions.

Integrate demand-side response resources and coordinate with energy storage infrastructure to enhance power supply resilience.

Promote the integration of renewable energy and green industries such as green hydrogen to increase the integration of renewable energy.

Improve market-based ancillary measures such as ancillary service trading mechanisms, peak-valley electricity pricing mechanisms, and electricity markets to promote the low-carbon development of the power sector in the autonomous region.