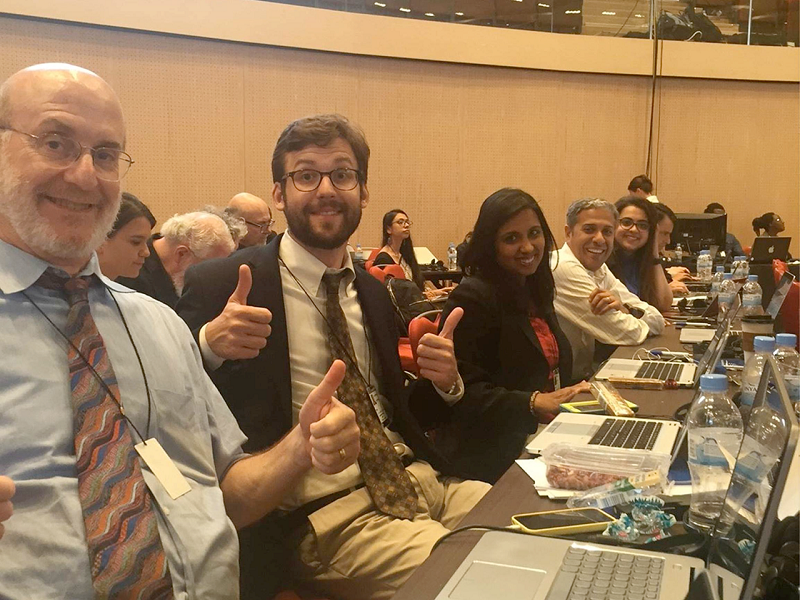 The world community is expected to adopt an agreement in Kigali, Rwanda, early Saturday to start phasing down the powerful climate-warming gases called hydrofluorocarbons (HFCs) through a legally-binding amendment to the Montreal Protocol, the treaty that saved the ozone layer.
Natural Resources Defense Council representatives at the Kigali negotiations made the following comments:
"This is a major breakthrough: The world has come together to curb climate-wrecking super-pollutant HFCs," said David Doniger, NRDC's Climate and Clean Air program director. "This is the biggest step we can take in the year after the Paris agreement, and is equal to stopping the entire world's fossil-fuel CO2 emissions for more than two years. Bringing HFCs under the Montreal Protocol also sends a clear signal to the global marketplace to start replacing these dangerous chemicals with a new generation of climate-friendly and energy-efficient alternatives."

Anjali Jaiswal, director of the NRDC India program, said: "The Kigali amendment shows that nations can work together to curb climate change, and that people across the globe can have affordable, climate-friendly air conditioning. Achieving this amendment required leadership and flexibility from both developed and developing economies. It will help protect communities and families already suffering from worsening drought, stronger storms and extreme heat."
The HFC agreement establishes timetables for all developed and developing countries to freeze and then reduce their production and use of HFCs, chemicals used in air conditioning, refrigeration, insulating foams, and other applications. HFCs are the fastest growing climate pollutants, and pack hundreds to thousands of times the climate-warming punch of carbon dioxide, pound for pound.

Developed countries agreed to make their first HFCs cuts by 2019; in fact, the U.S. and European Union have already started. They will also take the lead in bringing climate-friendly, energy-efficient alternatives to market. China, Brazil, South Africa, Argentina, and more than 100 other developing countries committed to freeze their HFC production and use by 2024, and reduce in subsequent steps. India, Gulf States, and Pakistan agreed to make HFC reductions on a slower track, starting with a freeze in 2028 (three years earlier than India had originally proposed). Developed nations committed to provide additional funds through the Montreal Protocol's Multilateral Fund.
"The hallmark of the Montreal Protocol is 'start and strengthen,'" Doniger said. "We achieved the full phase-out of CFCs – the chemicals that destroyed the ozone layer – in several steps. Today countries took the first and most important step to curb HFCs under the Montreal Protocol, and everyone expects them to strengthen and accelerate the phase-down in years to come."