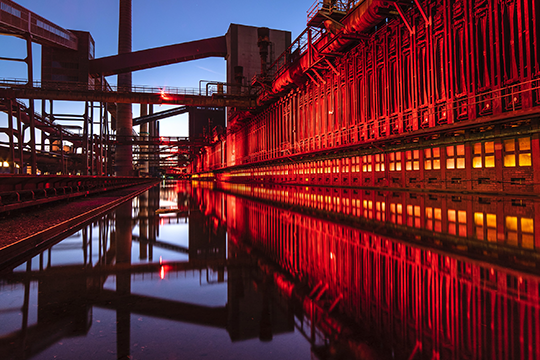 @Evgeni Tcherkasski from Unsplash
Shanxi is both an important energy provider and a province with major coal-consuming industries, including power and heating, which constituted 40% of provincial coal consumption in 2020, and coking, which accounted for 35%. On May 14th, NRDC released three reports on low carbon transition in Shanxi with local partners – The Transformation of the Coal Power Industry, The Transformation of the Coking Industry, and The Non-coal Economic Development Outlook. The coal power and coking reports recommended that the two industries can peak carbon emission by 2030 and by 2025 respectively. The Non-coal Economic Development report identified five areas, including advanced manufacturing, culture and tourism – to be the focus for Shanxi to strive for a non-coal dependent path for development. According to the report, when the GDP contribution of non-coal industries grows by 1%, the coal consumption of the province will go down 17%.
Government officials and industrial experts, including the former head of the Energy Research Institute of the National Development and Reform Commission and officials from Shanxi Development and Reform Commission and local energy bureau, had a deep-dive discussion after the report release. The experts highlighted the fact that increasing coal supply to other provinces for energy security can actually be decoupled from increasing total coal production, since the province can prioritize non-coal industry development to reduce its own coal consumption. Key findings of the reports were covered by Xinhua News Agency, the Paper, and China Industry News.